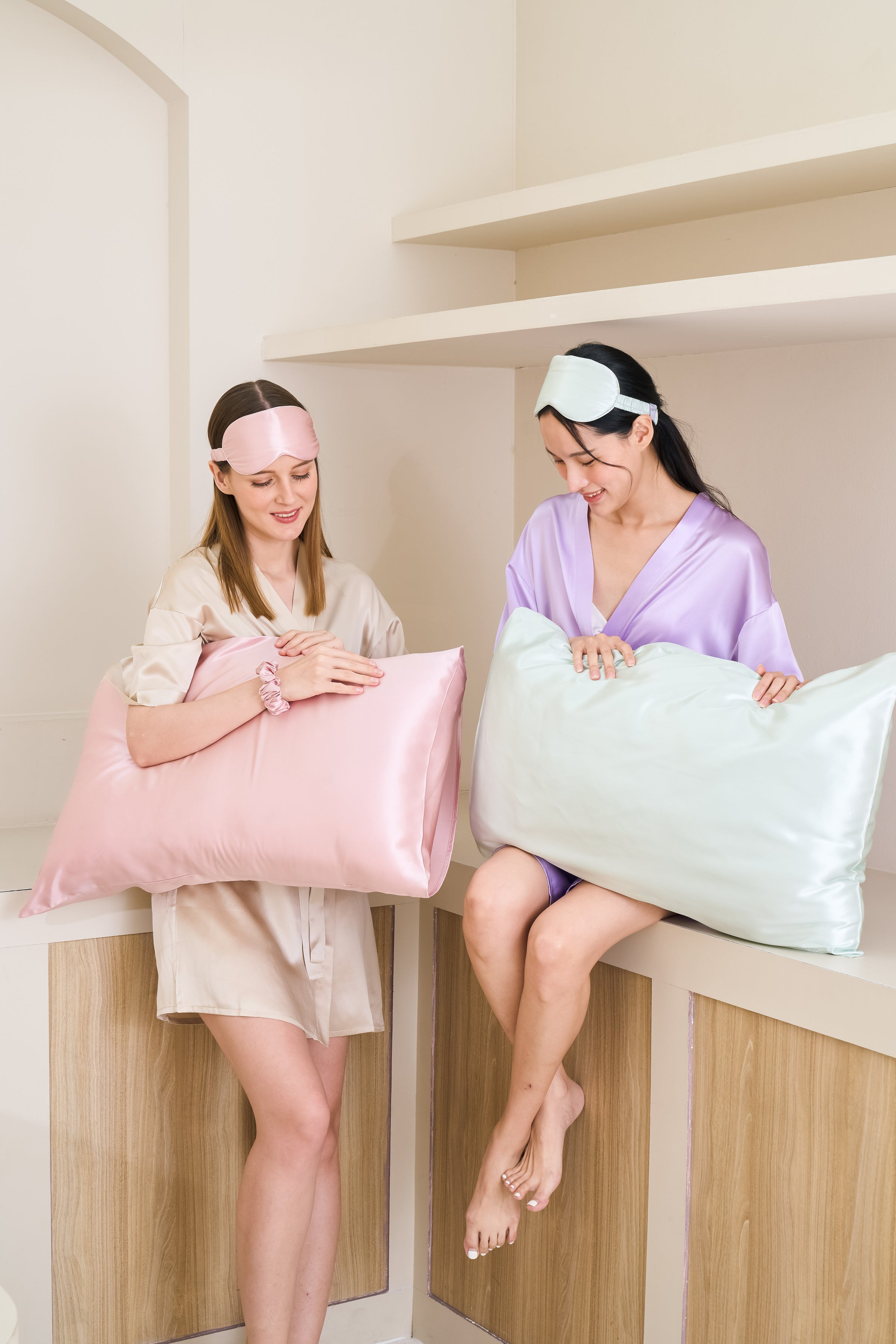 Silk pillowcases offer numerous benefits for both your hair and skin. They are incredibly gentle on delicate skin and hair, reducing the likelihood of creases, tangles, and breakage. While also helping to regulate your body temperature, keeping you cool in the summer and warm in the winter.

At Lyvanna, we offer luxurious silk pillowcases made with 22 momme silk. Our pillowcases are naturally hypoallergenic, ensuring a peaceful and comfortable night's sleep and come in a range of neutral colours to suit you. Find a restful night's sleep that will leave your skin and hair feeling refreshed and rejuvenated with Lyvanna silk pillowcases.

How do I care for my silk pillowcases?
It's recommended that you wash your silk pillowcase as often as your bed sheets, which should be around every two weeks. But you can wash your silk pillowcase every week if you prefer; this will be particularly important for those with sensitive skin as any build-up and dirt will be removed more often.

When it comes time to wash your silk pillowcase, it's important to turn your pillowcase inside out before handwashing in lukewarm water (around 30℃) using a mild detergent suitable for silk. Make sure not to bleach or tumble dry your pillowcase. You should also dry it flat in the shade, avoiding direct sunlight.