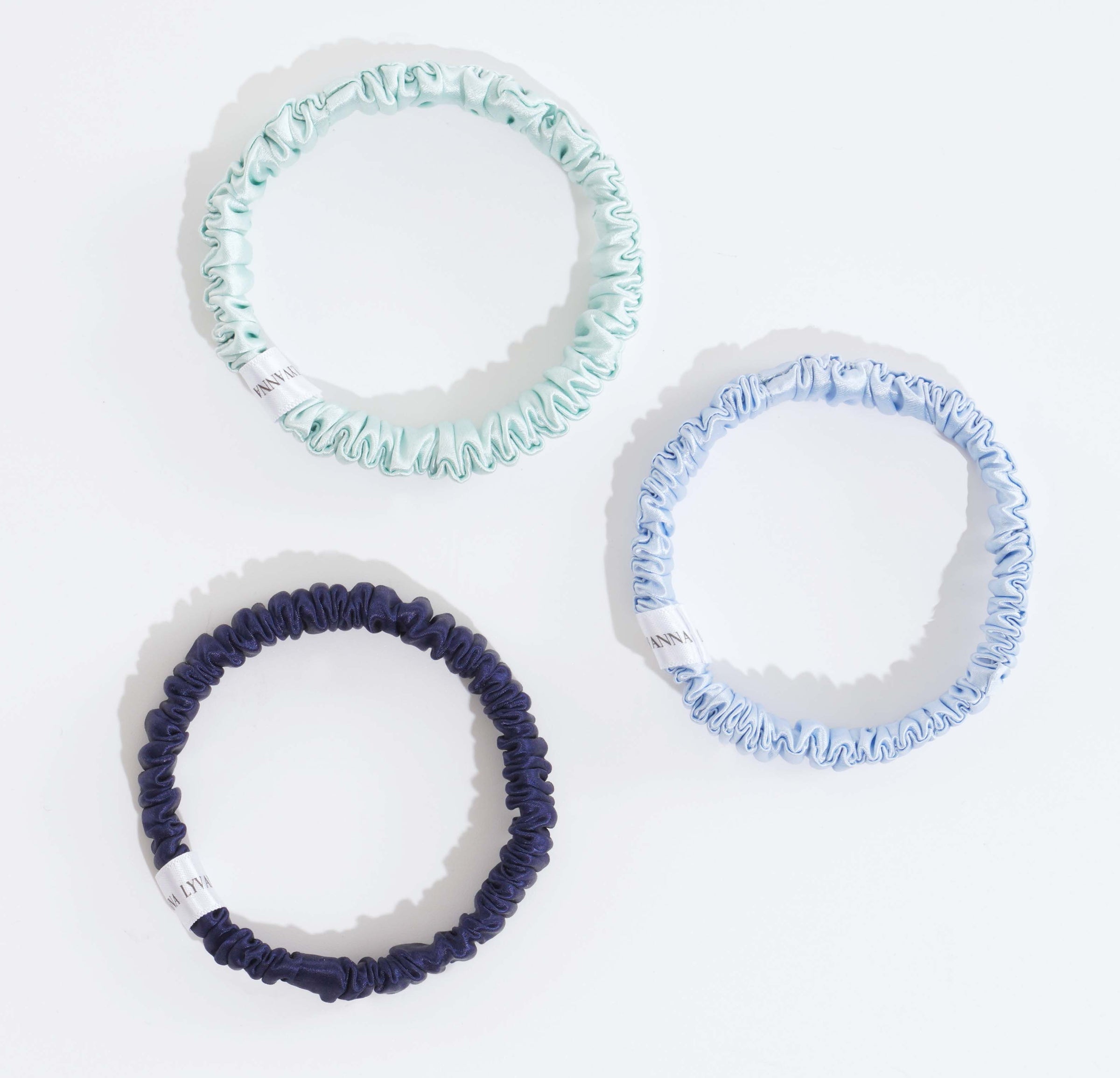 Hair accessories are the cherry on top when putting together a stunning outfit. Whether you want to enhance your timeless style or make sure your hair looks its best for an upcoming event, our range of silk hair accessories will become cherished pieces of your wardrobe. Made with quality and longevity in mind, our range of scrunchies, headbands and silk sleeping caps will make every day a great hair day. Shop online to transform your look with Lyvanna silk hair accessories.
FAQ
When should you use silk hair scrunchies?

Silk hair scrunchies are an excellent option for anyone looking to protect their hair from breakage and damage. They are particularly useful when you need to tie your hair up for extended periods, as they won't create any unwanted tangles or kinks.

What Are The Best Hair Accessories?

Like clothing, many hair accessories fade in and out of style with different trends. At Lyvanna, our silk hair accessories are designed to become timeless pieces to elevate your style. When it comes to the best modern accessories, you can't go wrong with headbands or scrunchies.

Why Buy Hair Accessories from Lyvanna?

Lyvanna is the perfect place to shop for silk hair accessories if you value quality and longevity. With a focus on creating high-quality products that move away from mainstream fast fashion, you'll find pieces that look beautiful and last forever.

How To Use Hair Accessories For Short Hair?

Styling hair accessories for shorter hair can be challenging since there's less hair to work with. But plenty of trendy options still work well with shorter hair, such as headbands and scarves. Just make sure you choose something that doesn't need tying up or holding back long hair.